My Biography Written With The Help Of ChatGPT
Sheryle was born in the Philippines in 1977, in Angeles City nestled between the capital Manila and a volcano that would later destroy the old Clark Air Force Base that brought Sheryle's father and many other G.I.s to the Philippines. Her mother, a strong and resilient woman, raised her alone in a small home without indoor plumbing. Their diet was simple and consisted mostly of fish and rice, with a rare and treasured spoonful of sweetened condensed milk for dessert.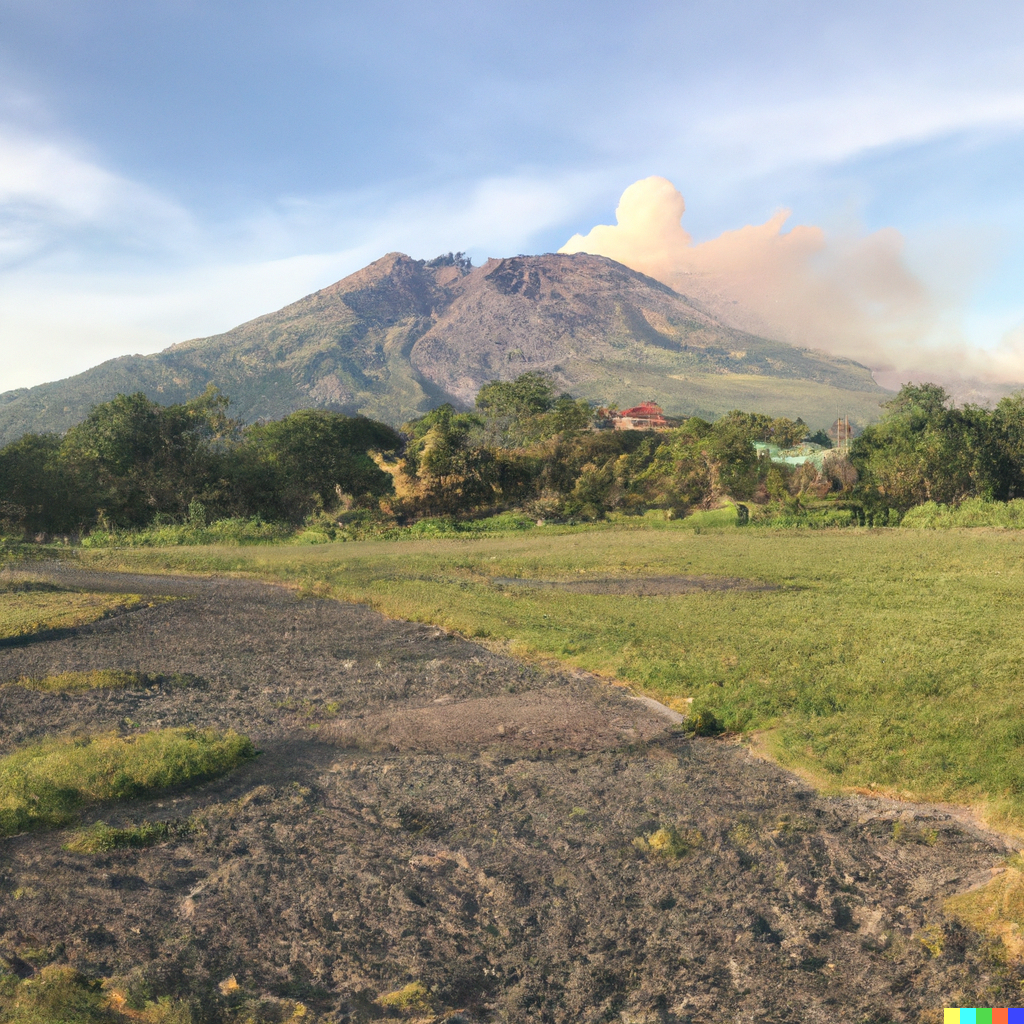 Despite the challenges of poverty, Sheryle was a bright and curious child, with a mischievous spark in her eyes that belied her difficult circumstances. Her mother struggled to make ends meet, but the Pearl S. Buck Foundation provided a ray of hope for the young family. They sponsored Sheryle and her mother, providing $3 a week for food – a modest sum, but one that stretched much further in the Philippines of the 1970s.
When Sheryle was just 18 months old, the foundation also saved her life by paying for lifesaving medical care. The kindness of that act is not one she would learn about until much later in life and since then, it has stayed with her guiding some of her values and motivations, a testament to the power of generosity and compassion.
Growing up, Sheryle faced additional challenges as a girl in a culture that valued boys more highly. Her mother cut her hair like a boy and dressed her in masculine clothing, perhaps to protect her from discrimination or to make the most of the limited resources available.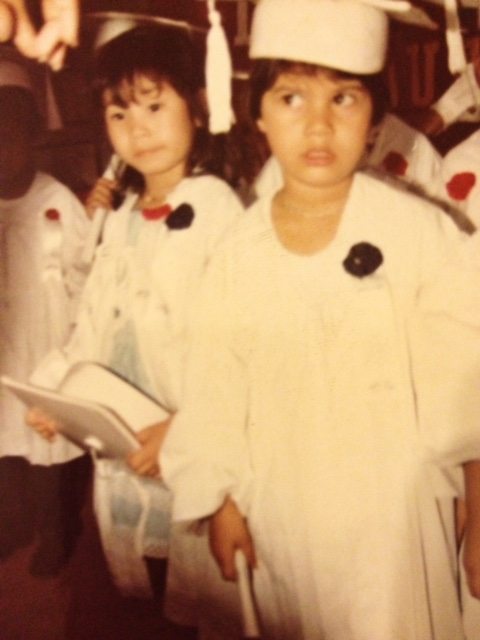 But despite these obstacles, Sheryle remained determined and resilient, with a fierce spirit and a deep well of compassion. As she grew older, she realized that her experiences had shaped her in profound ways, giving her a unique perspective and a powerful drive to help others. And so she dedicated herself to a life of service, committed to making a difference in the lives of those who faced struggles like hers.
Today, Sheryle looks back on her journey with gratitude and pride, knowing that every step of the way has brought her closer to the person she was always meant to be.
Sheryle grew up with the memories of her mother's struggles and the kindness of the Pearl S. Buck Foundation, but there was one piece missing from her family – her father. He was a US Airman deployed to Korea when she was born and didn't meet her until she was 2 1/2 years old. In 1980, her father was able to visit her and her mother in the Philippines, and it was a bittersweet reunion. While Sheryle was overjoyed to finally meet her father, she was saddened by the realization that they had missed out on so much time together.
Despite the difficulties of trying to make a broken family whole, her parents worked hard to stay connected, even as Sheryle and her mother struggled to make ends meet. But when Sheryle was six years old, her parents finally married and decided to start a new life in the United States. It was a huge change, with new opportunities and challenges. Sheryle was scared, but also excited to explore the world beyond the Philippines and to meet her father's side of the family.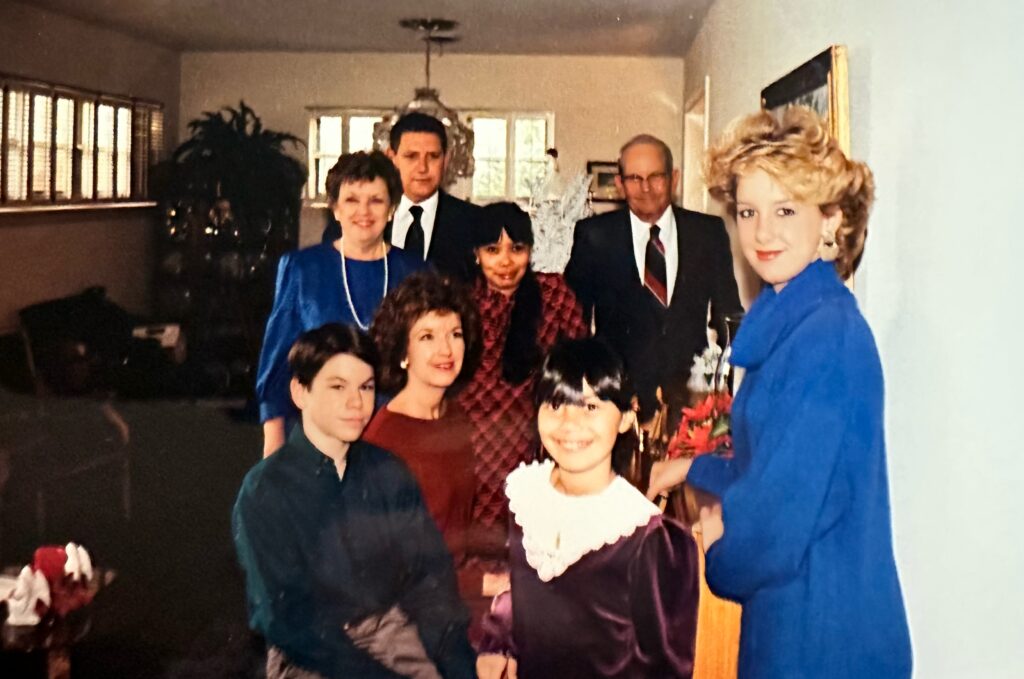 As she grew up in the US, Sheryle became acutely aware of the opportunities that were afforded to Americans simply by the nature of their birth. She appreciated the access to education, healthcare, and other resources that she otherwise may never have had growing up if her parents did not marry or her father did not accept her as his daughter. But she also felt the pressure to succeed and not take those opportunities for granted. The immigrant stories of sacrifice and martyrdom to afford their children better lives was a prominent weight hanging over her and a driving force for success. There were both pros and cons to that experience.
But there was another element to her experience that she struggled with – the fact that she was half-Caucasian. As she made friends she felt a sense of not belonging anywhere. She wasn't quite an immigrant. She certainly wasn't just Filipino. Yet, she also clearly wasn't Caucasian, not with her dark skin, almond shaped eyes, straight black Asian hair, and her thick Filipino accent. She was in the "other" category. In fact, before they added multiracial options to forms, Sheryle struggled with how to identify her race. There was also something deeper that stirred uncomfortably inside her especially as she got older and recognized the advantages she had in her ability to sometimes pass as Caucasian as her accent disappeared and her skin lightened. As she navigated the world around her, she felt a sense of shame and guilt for escaping poverty or racism simply because of her mixed heritage. It was a complex and painful experience, one that she carried with her even as she achieved success and made a name for herself in her chosen field.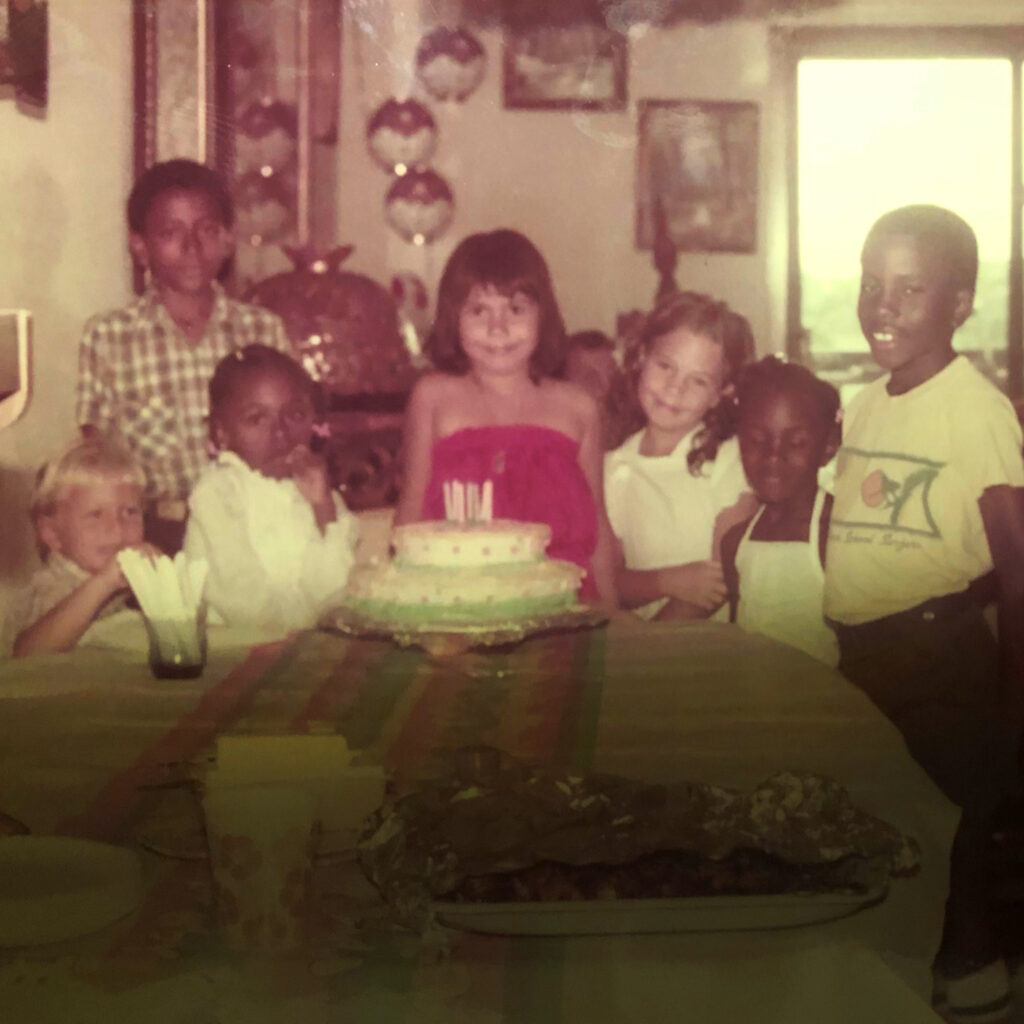 Despite the challenges and struggles that she faced, Sheryle remained committed to making a positive impact on the world. She used her experiences to inform her work, helping to build bridges between communities and fighting for justice and equity. And while she couldn't change the past or the circumstances of her birth, she knew that she could make a difference in the lives of others, and that was enough to keep her moving forward.
Sheryle would go on to travel more as a child and later joined the military herself. By the time she was in her late twenties, she had lived life as a semi-orphan in poverty, an immigrant, a middle-class military child, an Army soldier, a veteran thrust back into poverty, a soldier's wife, a mother of two, and a college graduate who still had no idea what she wanted to be when she grew up. As Sheryle settled into her new life knowing that her husband would also soon be leaving the Army, she rekindled a passion for technology that likely started in the early 90s.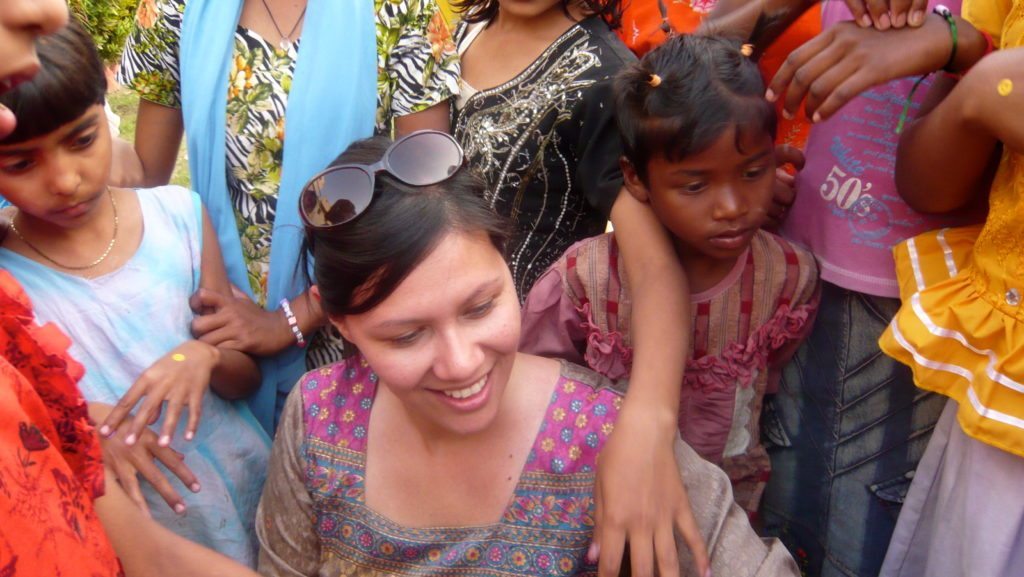 She worked hard, and eventually landed a job with a technology-based due diligence firm. She thrived on the new challenges, but she knew that she wanted to make an even bigger impact on the world. In 2010, she took a leap of faith and joined a team called HiDef Web Solutions. Her first project was a faith-based project that would help her rediscover her own poverty story and reset her faith journey.

By 2012, she was leaning into growing her leadership skills and while she didn't quite know it then, she was displaying the qualities of entrepreneurship. Very quickly she would sit in many seats at the company and help grow and rebrand to CauseLabs, where she later became CEO. In 2018, Sheryle reformed the company as a Texas Public Benefit Corporation and acquired the original company. Along with her husband Michael, they founded what the company is today and due to the rapid evolution of technology, they started a model for Sustainable Digital Stewardship. 
Under Sheryle and Michael's leadership, CauseLabs made a name for itself as a leader in web design and maintenance, particularly in the nonprofit sector. Sheryle was driven by a deep commitment to social impact, and she worked tirelessly to help organizations of all sizes make a difference in their communities.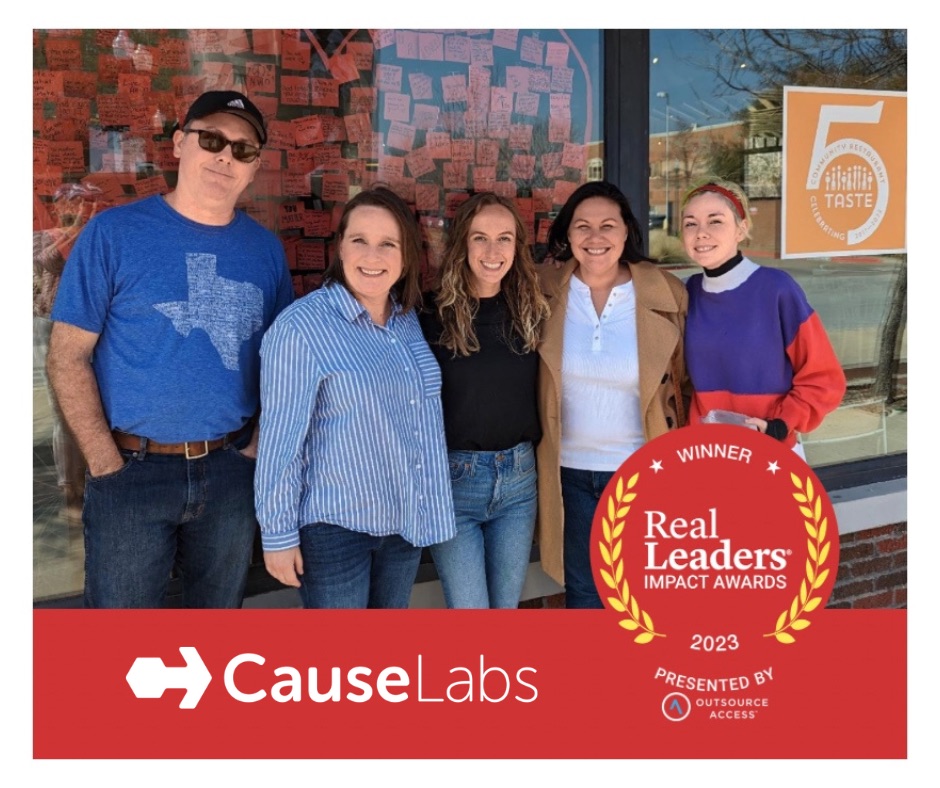 Over the years, Sheryle's work has been recognized with numerous awards and honors. In 2017, she was named a Dallas Business Journal 40 under 40 honoree, and in 2020, CauseLabs was recognized as one of the "Best for the World" B Corporations, an honor given to companies that prioritize social and environmental impact.
Despite her success, Sheryle remains grounded and humble, and she never forgets the struggles and challenges that shaped her journey. She continues to use her experiences to inform her work, pushing herself and her team to create innovative solutions that make a real difference in the world.
As she looks back on her life, Sheryle is proud of what she has accomplished, but she knows that there is still so much more to do. She remains committed to using her platform and her influence to help build a better world for all, one that is more just, equitable, and sustainable. And she is grateful every day for the opportunities that have been afforded to her, recognizing that they are a gift that should never be taken for granted.